---
Price Filter by Nightly Rate
---
Distance Filter
---
Hotel Amenities
CHOOSE YOUR STAY
(19.57 miles from Kenan Memorial Stadium)
Behind every great day is a great night at the Comfort Inn and Suites Crabtree Valley hotel in Raleigh, NC near Crabtree Valley Mall. Our hotel is near attractions like PNC Arena, Walnut Creek Amphitheatre, North Carolina State Fa...
(11.05 miles from Kenan Memorial Stadium)
The hotel is 100pct non-smoking The Hampton Inn - Suites Durham North I-85 is located off Interstate 85 in Durham North Carolina. Our hotel provides complimentary shuttle service to and from Duke University Medical Center Duke Reg...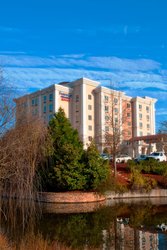 (5.01 miles from Kenan Memorial Stadium)
Travel with confidence and enjoy the upscale and unique Fairfield Inn & Suites Durham Southpoint, where guests are welcomed with complimentary amenities and attentive service to create a remarkable hotel experience. Our hotel's at...
(19.03 miles from Kenan Memorial Stadium)
The Hyatt Place Raleigh West RBC is a 6 story 132 room LEED certified hotel located in the Raleigh Corporate Center Park near one of the hottest new areas in Raleigh called the Inside Wade. The stunning two story gallery area enh...
(25.73 miles from Kenan Memorial Stadium)
When choosing downtown Raleigh hotels, location, comfort and value all matter, and that's why our Raleigh hotel is a favorite choice for travelers. Hotels on Capital Blvd. have a great location and it's easy to explore the best o...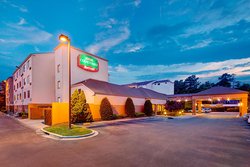 (10.51 miles from Kenan Memorial Stadium)
Among the top choices in Duke University hotels, Courtyard by Marriott offers spacious accommodations and award-winning service near Downtown Durham, Treyburn Office Park and RTP. Each of our guest rooms feature luxurious bedding,...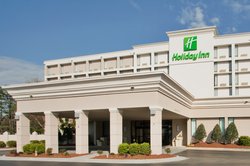 (25.72 miles from Kenan Memorial Stadium)
Welcome to the full-service Holiday Inn Raleigh North-Midtown!Our full-service Holiday Inn® Raleigh North-Midtown is an award-winning property, receiving the IHG Renovation of the Year Award in 2013. Located minutes from Downtown...
(9.78 miles from Kenan Memorial Stadium)
Uniquely situated at Main Street near the corner of the 9th Street district between Duke University*s East and West Campus the hotel is ideally placed to serve Duke University and the Duke Medical Center. Guests of the hotel will...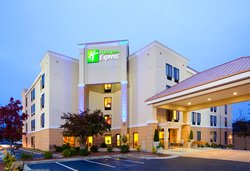 (10.83 miles from Kenan Memorial Stadium)
Durham, NC Hotel Near Duke University Medical CenterWith an ideal location along I-85 and the Durham Freeway, and a free shuttle service to Duke University Medical Center, Duke Regional Hospital, and area medical facilities, the H...